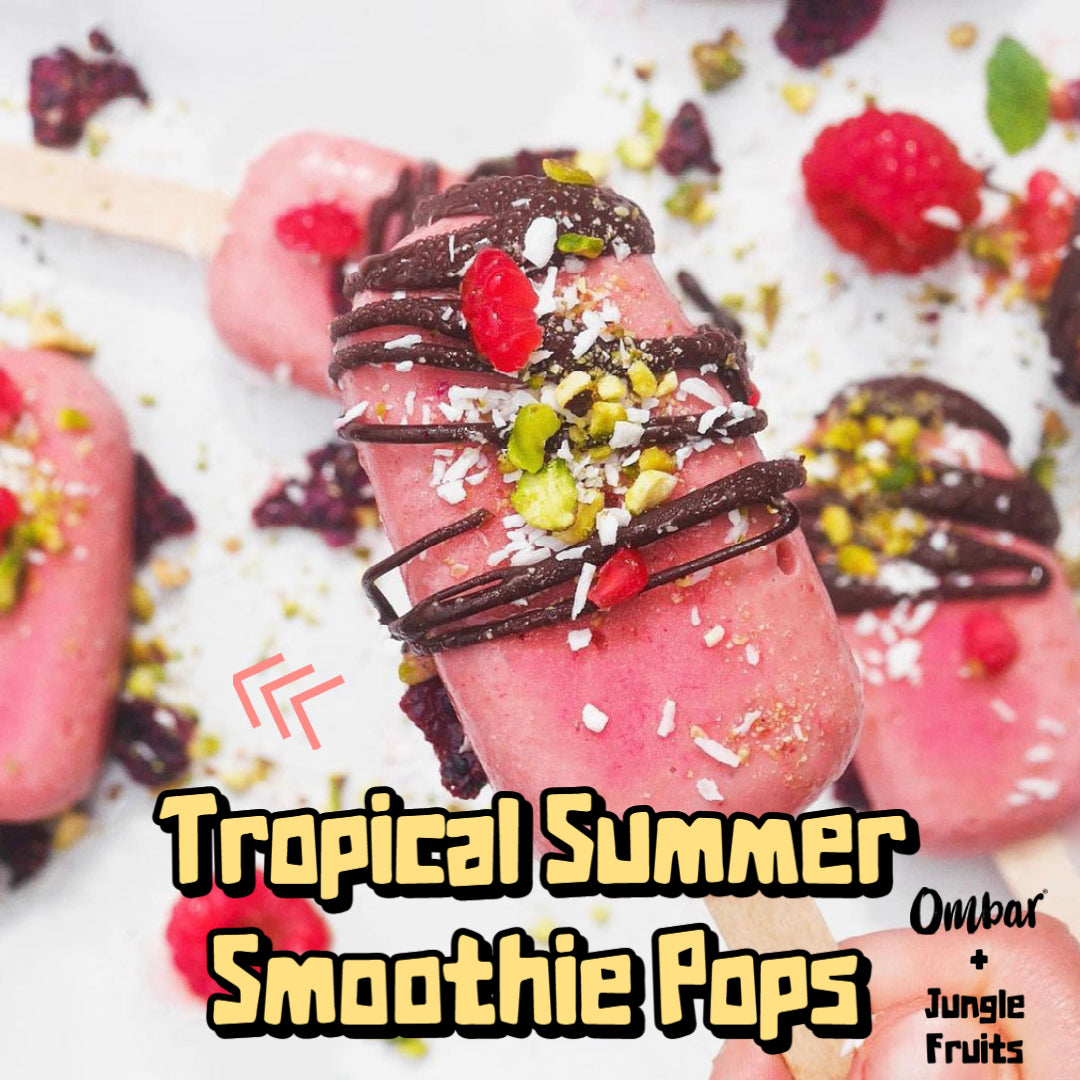 Summer time officially starts today and while the lockdown may have been extended and the sun has decided the extend it's vacation there is still plenty of things to be tropical about🍉☀️

We can lift the restriction on these amazing popsicles made by @ombarchocolate with our Gently Dried Dragon Fruit Bites🐲

They have put together a very easy recipe that does not use too many ingredients and they taste and look absolutely amazing🤤
Ingredients
2 ripe bananas🍌
300g raspberries🍇
200ml canned coconut milk🥥
½ tbsp maple syrup 🍁
@ombarchocolate Coco 60%🍫
@jungle_fruit Dried Dragonfruit
Desiccated coconut🥥
Chopped pistachios🥜
INSTRUCTIONS
1️⃣Put all the ingredients for the smoothie pop base into a blender and blend until completely smooth.
2️⃣Pour the mixture into your moulds, we used silicon ones, add sticks and freeze for at least 4 hours.
3️⃣To remove the smoothie pops and run the outside of the mould briefly under lukewarm water to loosen it, then pull it out.
4️⃣Melt Coco 60% in a bain-marie and leave to cool slightly. Drizzle over the pops (be as generous as you like here!) and add remaining toppings before placing back into the freezer for the chocolate to set.
Have you made this recipe yourself?
If this recipe has inspired you then we would love to see it and share the love. Make sure you mention us or use the hashtag #tasteofthejungle
In this recipe