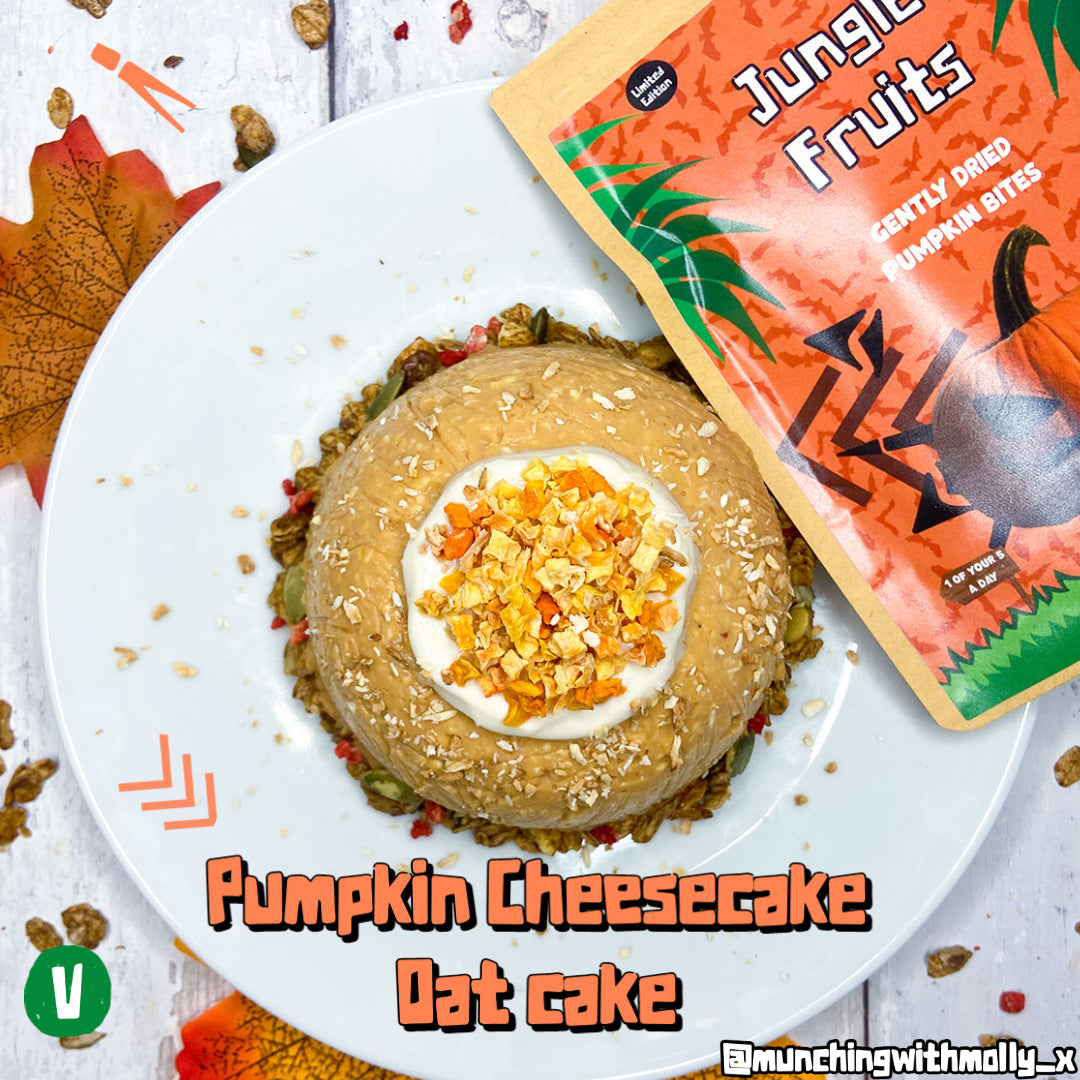 The almighty Pumpkin Cheesecake Oat cake; another amazing recipe brought to you by our Jungle Family member Molly. 
Halloween may be over but that does not mean we can't still keep it spooky.
These pumpkin cheesecake oat cakes taste like you're having the real deal. They're super rich and creamy and have a delicious texture and taste.
Ingredients
Gently Dried pumpkin pieces

Coconut collab Coconut yoghurt 

Freeze dried raspberry pieces

Eattroo Cinnamon granola 

Toasted desiccated coconut

40g quakers oats 

150ml alpro soy milk 

50g pumpkin purée

1tsp cinnamon

1/4tsp nutmeg

1/2tsp ground ginger

1/2tsp all spice
INSTRUCTIONS
Line a small bowl with cling film

Mix the oat ingredients together to make a thick porridge and add half to your bowl

Leave overnight

Ease out onto a plate, add your toppings, and dig in
Have you made this recipe yourself?
If this recipe has inspired you then we would love to see it and share the love. Make sure you mention us or use the hashtag #tasteofthejungle