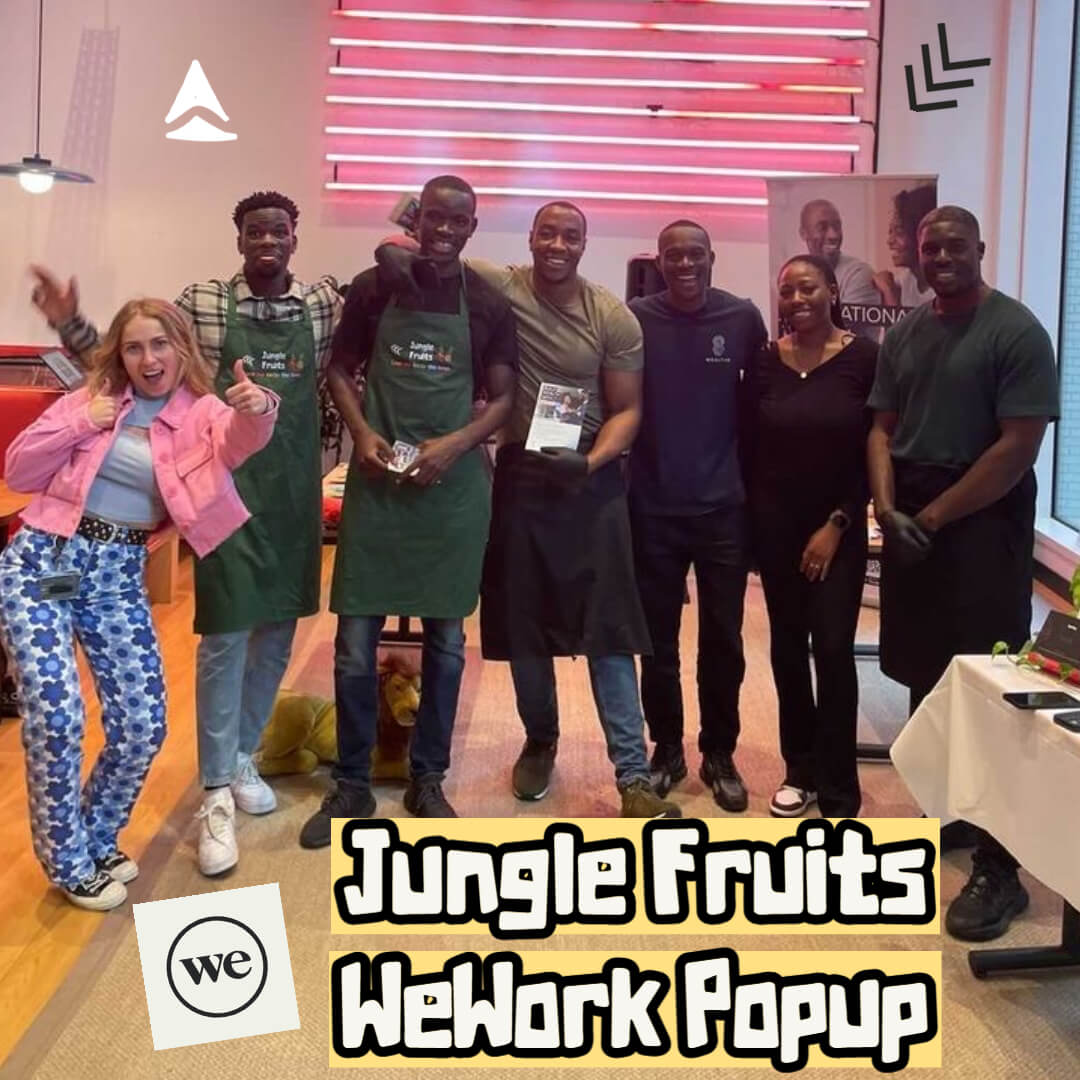 In celebration of Black History Month in October we worked alongside foundervine and Wework.
As part of their diverse founders programme they gave various brands and companies an opportunity to showcase their products and services across some of the most popular Wework buildings. 
The companies included ourselves:
Jungle Fruits
and I am sure you all know we sell the rarest dried fruit snacks across the UK and beyond. We sold a range of exotic fruit and including our passionfruits, dragonfruits, mangoes, pineapples and all the other exotic ranges we  have. 
Other companies included in the showcase pop up event included:
Wealth8
They are a technology-driven platform designed to connect people with wealth and investment opportunities, by providing easy access to global investment products, as well as the ability to learn the language of investing.
Herbybox
Who sell a range of Herbs Personalised For Your Wellbeing. 
Talley App
A mental wellness startup that aims is to provide a safe place where people can speak to someone confidentially, and be listened to.
The mental savage club
Which is a community designed to challenge aspiring and early-stage entrepreneurs to develop their mental toughness. 
Unavine
A video-only matchmaking and relationship coaching platform.
It took place over 4 days across a range of different wework locations including
123 Buckingham Palace Road
Aviation House  
145 City Road
10 York Road