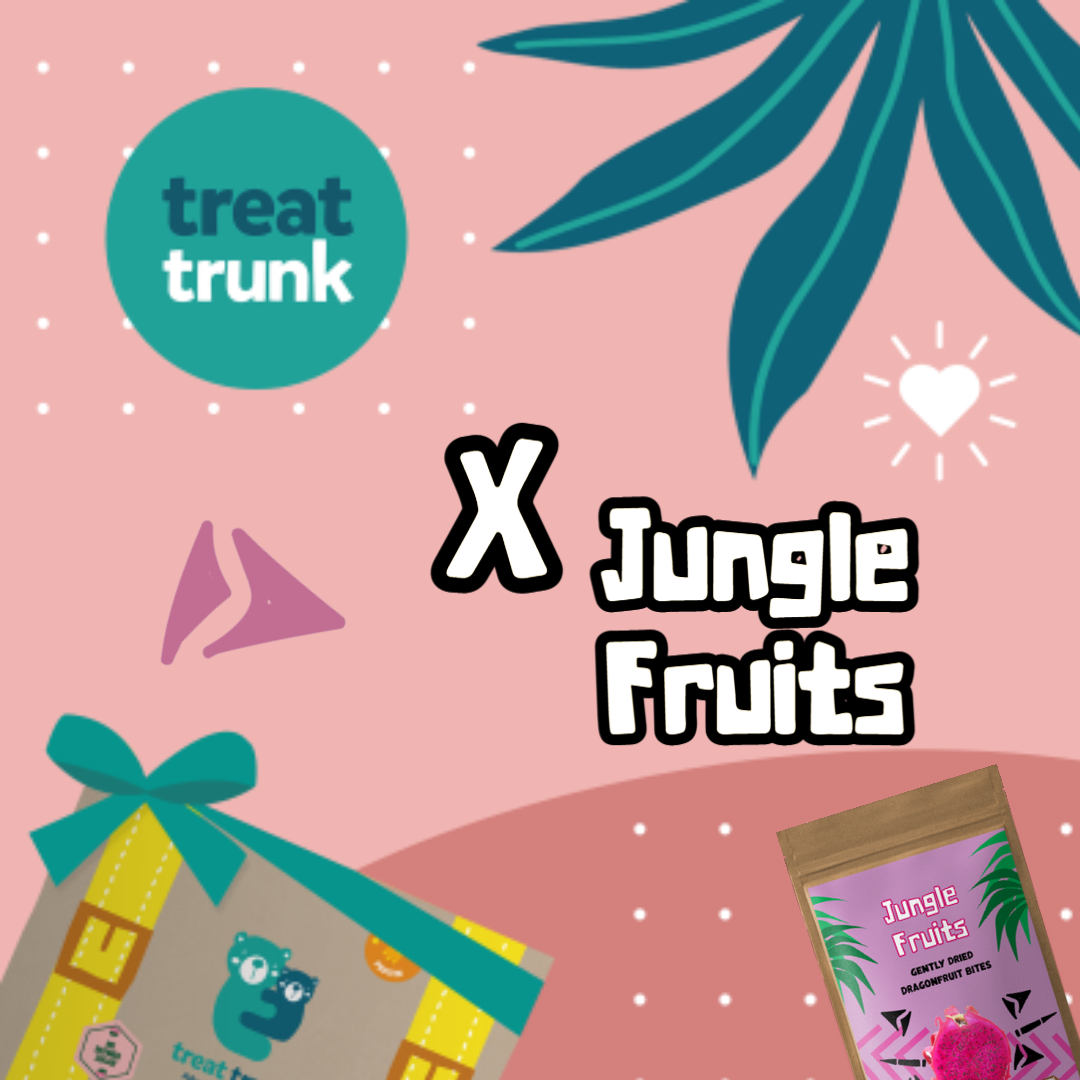 Hey Jungle Family we have got some really exciting news to share with you all. 
We are featured in Treat Trunk, the healthy snack subscription box. 
Treat Trunk is a brand we are more than happy to partner with as they are a family business with fantastic values. Their mission is to improve the health and wellbeing of people across the UK by making healthy eating and self care easier, more exciting and more important.  
Treat Trunk is run by Sally and her husband in the beautiful Kent countryside. 
They taste hundreds of products to find the tastiest and healthiest snacks to add to their snack box each month and our dried dragon fruit and lychee fruit snacks have made it in.
What healthy box types do they have?
Treat Trunk have 3 boxes you can buy, a one off box, a monthly subscription box and a box for new mums.
How the subscription works
Where can you find treat box