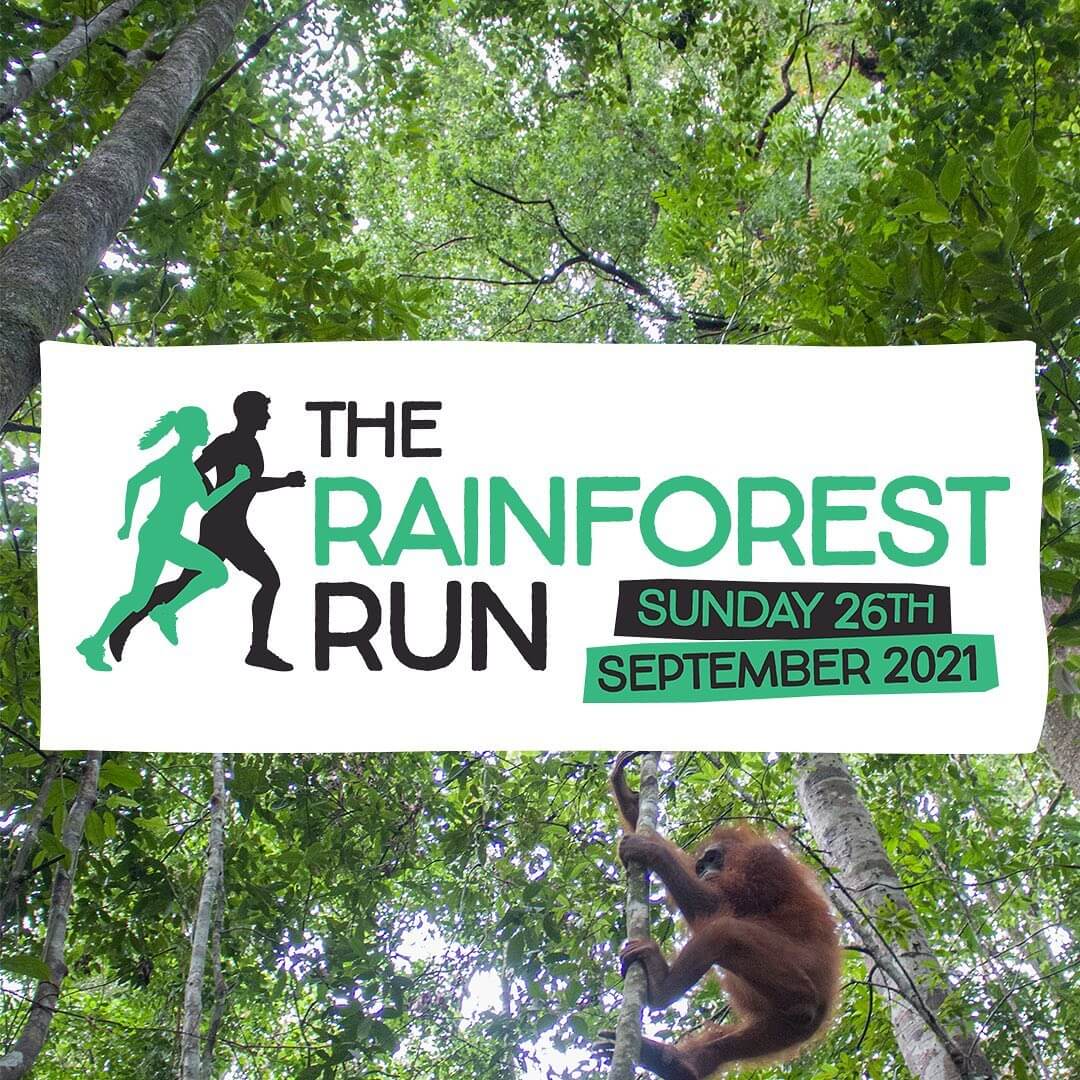 On you marks get set go...
Guess what, we are running to save the rainforest  to help protect precious orangutan habitat.  
We are taking part in The Rainforest Run and completing 5K for International Animal Rescue on Sunday 26th September 2021!


The team at International Animal Rescue Indonesia works tirelessly to protect orangutans and their forest habitats. Orphaned infant orangutans are cared for and painstakingly rehabilitated before, ultimately, being released back into the wild forest. This conservation project aims to protect precious forests, the wildlife within them and the communities who live alongside them. Through forest patrols, reforestation, training in sustainable farming, research, education and the development of alternative livelihoods, the International Animal Rescue Indonesia team is doing an incredible job to keep the forests, that we all depend on, safe and thriving.
The time to act is now 
The Rainforest Run is a unique chance to help raise the vital funds needed to support this lifesaving work.
Our Target is £40 to raise but of course we will be happy with any amount, so if you have a bit of spare change whether it is a penny or a pound please feel free to make a donation. 
About The International Animal Rescue
Their vision is a world where humans and animals coexist in sustainable ecosystems. Their mission is to build awareness and implement effective systems such that habitats and animals are protected.
At International Animal Rescue they not only save animals from suffering, they also rehabilitate and release them back into the wild and work to protect their precious natural habitats.
Their work includes cutting free and caring for captive bears in India and Armenia, rescuing and rehabilitating orangutans and other primates in Indonesia and treating injured and orphaned howler monkeys in Costa Rica.
Their aim is to return animals to their natural environment wherever possible, but also provide a permanent home for those that can no longer fend for themselves.
As human populations expand, wildlife comes under increasing threat. By rescuing individual animals belonging to species like the orangutan and reintroducing them into protected areas in the wild, their work also plays a role in the conservation of the species as a whole.