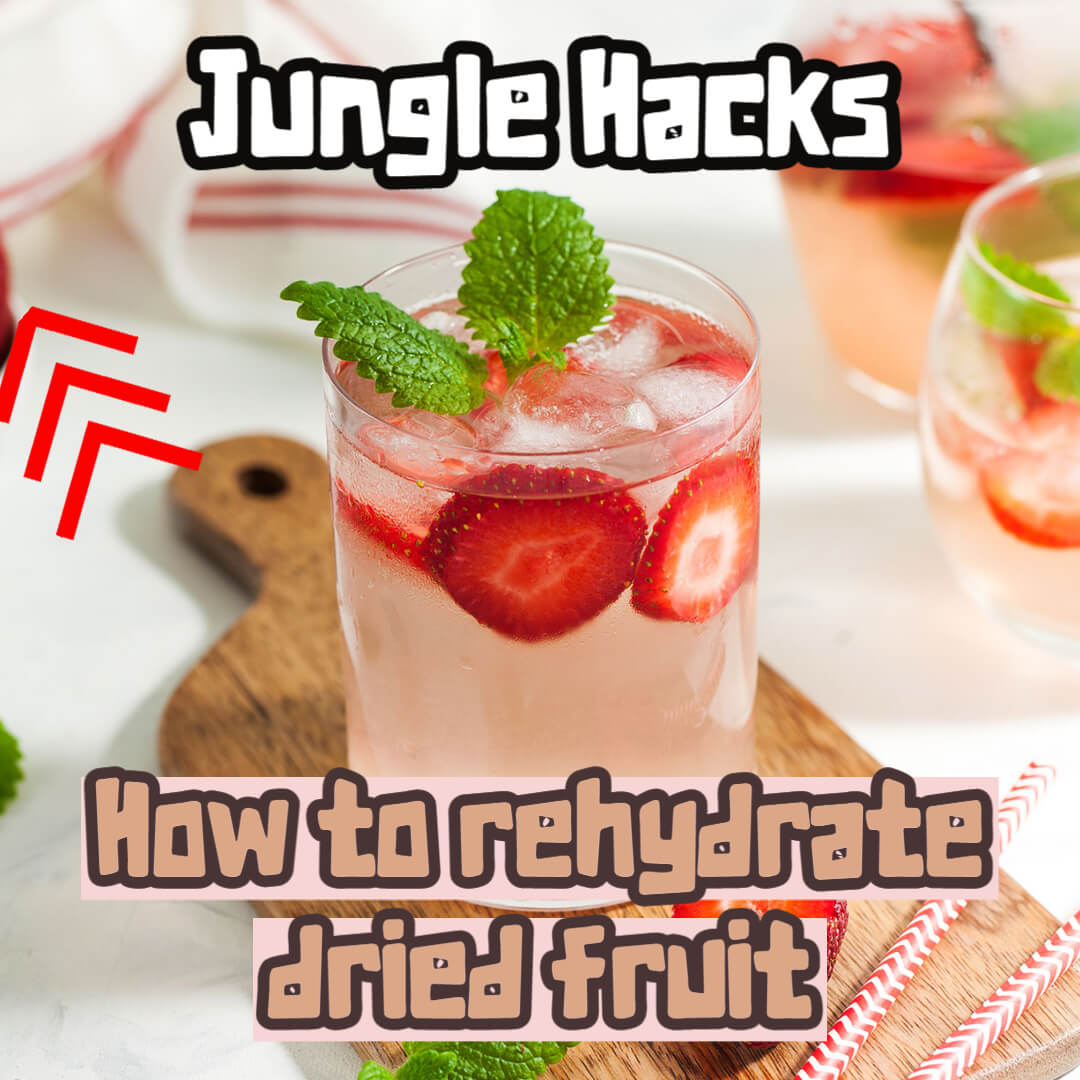 So we all know how tasty dried fruits are. We also know that fruit is king/queen and dried fruits are the next best thing.
But guess what; did you also know that you can actually rehydrate your dried fruit snacks.
That's right you can rehydrate your jackfruits, mangoes, pineapples pretty much any fruit you would like to rehydrate you can and it's a really simple process.
All you need to do is either soak your exotic dried jungle fruit snacks in some sort of hot liquid. These could be hot water, fruit juice or even simply from the juices that come through cooking. We always rehydrate our dried jackfruit with vegetable stock; trust us you'll thank us later.
What you will get at the end if that is a fruit that is pretty plump full of flavor.
Here are the simple steps you need to take in order to rehydrate the fruits.
 How to re hydrate dried fruit
Step 1 

Pick your fruit snacks

You'll have to pick which jungle fruit snack you'll want to rehydrate. Once you have decided open up the pack and place the dry fruits in a bowl.

 
Step 2 

Choose your liquid

You'll have to pick which liquid you would want to pour over the fruits. Most of the time boiling water is used however you can use other liquids such as fruit juices or cooking juices to add to the flavour; the dried fruits soak up all the flavours.

 
Step 3 

Sit back and relax; let the fruits soak it up

You will have to leave the dried fruit snacks in the liquid for around 10-20 minutes. The dry fruits will soak up all the liquid and it's appearance and softness start to change within the first couple of minutes.
Step 4 

Drain the liquid

It's not time to remove the excess liquid from the bowl then the rehydrated fruit is ready to be added to your recipes or eaten. 

One thing to mention is that when you rehydrate the fruit it does not turn it instantly back into fresh fruit. What it does is add moisture back into the fruit which was taken out during the drying process. This brings out the flavours and softens the texture of the dried fruit.

 

Let us know how you've used your rehydrated fruits by sending us a message or tagging us on the socials.

 

And remember we have a whole page full of amazing exotic dried fruit recipes for you to try.